I'm not a frequent book reviewer. When I read a book I will either rave about it or I'll put it down half way through and forget it ever existed. If I were to review every book I'd ever read you'd either get a ten thousand word dissertation from me…or nothing at all, because if a book doesn't get me from the first page I don't even remember its title.
I love to read. No, wait, that should say I LOVE to read. Reading and writing are what keeps me going when the chocolate and wine runs out, and my favourite genres are (no surprises) Romance and YA.  So it goes without saying that one of my 'OMG I just have to read this' books of 2016 was 'The Girl Who Cried Wolf' by Bella James.
I devoured my copy over the Christmas holidays and I wasn't disappointed. In fact I enjoyed it so much I just had to tell you all about it – then I contacted the author and asked for an interview, because I'm like that. Read on to find out why 'The Girl Who Cried Wolf' should be on your 2017 Must Read List.
THE GIRL WHO CRIED WOLF
Anna is that teenage girl we've all known or been. Quite frankly she isn't very nice. She's disrespectful to her mother, skives off school, indifferent about her friends, horrid to her lovely little sister and generally angry. I didn't like her at first, and neither will you, but that's ok – I don't think we're meant to. In fact Anna doesn't like herself much either.
And things only get worse when she discovers she has cancer.
They say life works in mysterious way, and for Anna having her life taken away from her is the awakening she needs to make her realise just how precious life is…and what she needs to do to come back fighting.
This book is much more than just a love story, it's a modern day fable which has everything you want from a YA romance. Coming of age teen? Check. An unlikely love story? Check. An interesting family dynamic? Check. But wait, there's more. There's a poignancy I wasn't expecting coupled with plenty of comic timing and some great lines. Bella James has that rare ability of making a story light and current; skimming the surface of frivolity while still giving her readers a depth that makes them stop, flick back the pages, and re-read the shiny nuggets of brilliance hiding among the fun.
This book will make you think, then think again. Young girls will totally 'get' 'The Girl Who Cried Wolf' and hopefully take heed of the message, whereas older YA fans will read it and wish they had read it twenty years previously.
Protagonists Anna and Michael are not characters you forget in a hurry. You will whizz through the story, because whizz you will, wanting to finish as quickly as you can…while hoping it never ends. Then when you get to the end you'll frantically search online as to how to contact the author and you'll ask her where you can get your next hit. Yes, that's what I did, and lucky for us all she agreed to be grilled about her inspiration for 'The Girl Who Cried Wolf'.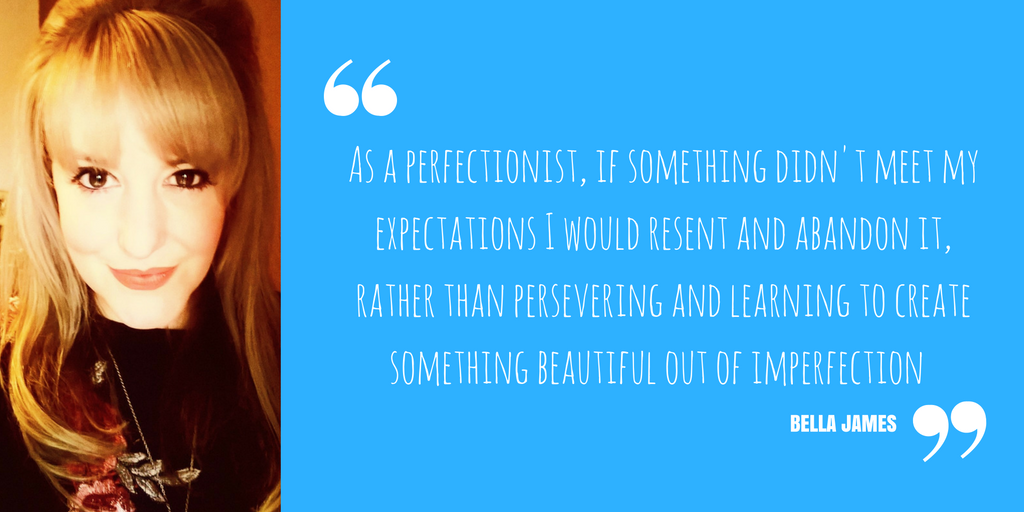 Here is my chat with Bella James, aka Deborah Harland.
Hi Deborah, thanks for chatting to me today
Hello Natali.  You're welcome, and I appreciate you taking the time to read my novel.
Anna is a right little madam, was she inspired by anyone is particular?
Oh there is definitely a little of me in there.  Although I would like to think that Anna is more the parts of my younger self that I learned to edit! She says what she's feeling without doubt or restraint and I was more one to say what I thought people might like to hear.
What were you like as a teenager?
I was very confused! I found the transition from child to adult challenging. On reflection my childhood was glorious, filled with love and adventure – a sense of freedom that seemed to be cruelly snatched as a young adult. I didn't particularly like high school; I always felt a little lost. As a perfectionist, if something didn't meet my expectations I would resent and abandon it rather than persevering and learning to create something beautiful out of imperfection.
I was insecure about my looks too. I had a terrible relationship with food and self-nourishment, and I was probably a little selfish and misguided…but apart from that I was a real gem!
I loved the references to animals in the novel (Michael's horses, Anna's good and bad wolves). How important are animals in your work?
As a teenager I had a wild little grey pony and have loved horses ever since.  It is all part of the freedom and escapism that wakes me up from within. My horse was definitely a big part of my adventures growing up; we explored every field and woodland surrounding the town I grew up in…mostly the ones we weren't supposed to.
I now have a Beagle, a very mischievous little hound who has snored happily beside me throughout my endeavours to write.  Animals don't judge us; the relationship from their side is based purely on companionship and trust. Over the past seven years I have had some very lonely times, where that consistent bond with my canine friend has been a real comfort to me, and never one that I would take for granted. My reference to wolves evolves from my fascination with these captivating creatures. I am drawn to their wildness and beauty, a nod to my own desire for freedom in all that I do.
The book centres on Anna battling a brain tumour, yet it isn't about cancer at all. How much research did you have to do on the condition?
I actually began by researching near death experiences. I trained as a nurse when I was younger, and worked for a little while within palliative care. I have always been fascinated by the concept of life after death, and what happens to us all through transition. Throughout this process of writing Anna's story, I have questioned my own interpretation of life after life and surprised myself in doing so.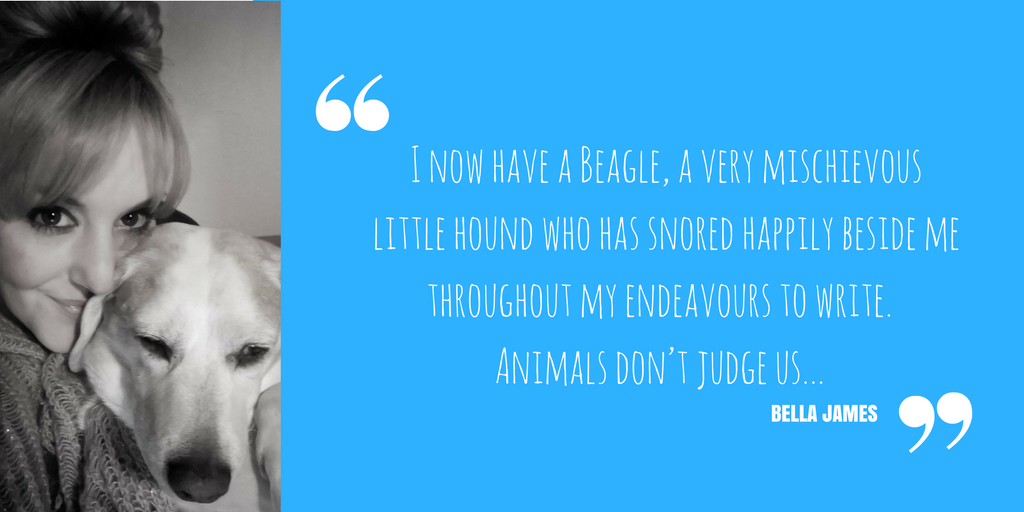 Some people have compared your book to 'The Fault in our Stars'. What do you think about that?
'The Fault in our Stars' is one of the only John Green books I haven't read, although someone did make a reference that at least the author made his protagonist likeable. I love your comment where you said that you didn't think we were meant to like Anna as she did not entirely like herself…when a reader understands your thoughts, and how you meant to create a character, well there's nothing like it!
Did you stick to your original book plan or did you find the characters doing things you didn't expect as you were writing?
I had no plan! I wrote the book from beginning to end without structure. As a result the plot was all over the place and I had to spend as much time editing as I did with the initial writing. That was just the way it was for me, although I'm not sure I would write without timelines and planning again!
Please tell me there is a second book and we find out what happens to Anna and Michael. You can't leave us hanging!
Of course! The sequel to 'The Girl Who Cried Wolf' is called 'The Hunger Moon' and continues Anna's journey and concludes her story. Terrified of emanating her cold-hearted father, Anna turns her back on all that has become most precious to her. She journeys the dark labyrinth within herself, relentlessly shadowed by a black wolf.
The Hunger Moon addresses addiction and eating disorders. As the novel progresses, Anna begins to create new pathways – from being a lost and broken girl (on a mission to self-destruct) to discovering the strength that lies within womanhood. 'The Hunger Moon' tells the story of a magical world that Anna so unwillingly attends, but also a reality which will provide her with the strength and beauty that she lost somewhere in the shadows.