BLOOD WEB CHRONICLES 
Paranormal Romance series by Caedis Knight
Dive into a fantasy world hidden among our own – a dark world full of vampires, witches, werewolves, fae, shifters, ghosts and mermaids. Co-authored by two established fantasy authors, Jacqueline Silvester and N J Simmonds, the Blood Web Chronicles series is perfect for fans of Crescent City, True Blood and Veronica Mars. 
Saskia de la Cruz is a Verity Witch – her only magic being that she can tell the truth from a lie. As an investigative reporter for The Blood Web Chronicle, the biggest news outlet on the paranormal dark Blood Web, Saskia spends her days cracking twisted para cases hoping that someday, some case, will bring her closer to finding her missing sister. Each book centers on a different European city, and a different paranormal crime, and are supported by a prequel novella set in LA and a Christmas special in Lapland. 

With vibrant characters, page-turning suspense and steamy romance, this new series has been dubbed by early readers as "a fun crime-solving sexual adventure across Europe." The series is classified as 18+ due to adult content. Book 1 in the series, 'Vampires in Moscow' (along with the prequel novella 'Sirens of Los Angeles') is available from 15 October 2020.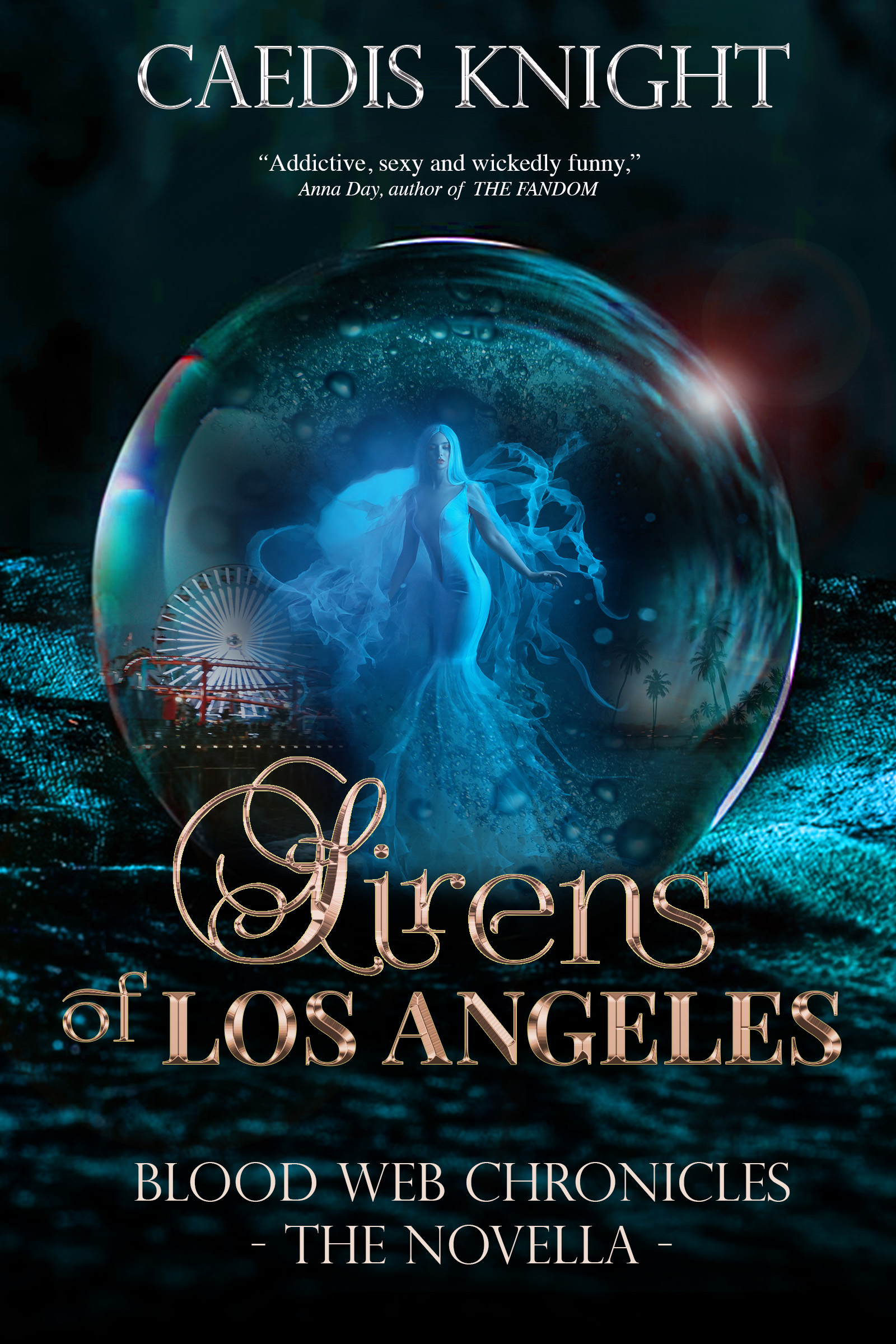 SIRENS OF LOS ANGELES
Prequel Novella – Blood Web Chronicles (October 2020)
Find out how Saskia de la Cruz became a reporter for paranormal newspaper The Blood Web Chronicle in this delicious prequel novella.
Saskia is a Verity Witch – her only magic being that she can tell the truth from a lie.
When she sets off for the glitzy shores of Malibu to spend spring break with her sister Mikayla, her one goal is to forget her university worries and issues with outdated witch hierarchies, and drown them in surfer six-packs and tequila cocktails.
But when local influencers and male models start washing up ashore, drained of their youth, Saskia knows something wicked dwells in the deep. Which is perfectly fine because she plans on staying the hell away from the water! That is until her powerful, siren-obsessed sister disappears, and the search leads Saskia deeper than she ever thought possible.
Accompanied by beautiful but suspicious surfers Eden and Zee, Saskia will have to travel for her answers to the home of Hollywood's vainest residents – the ocean floor.
Order here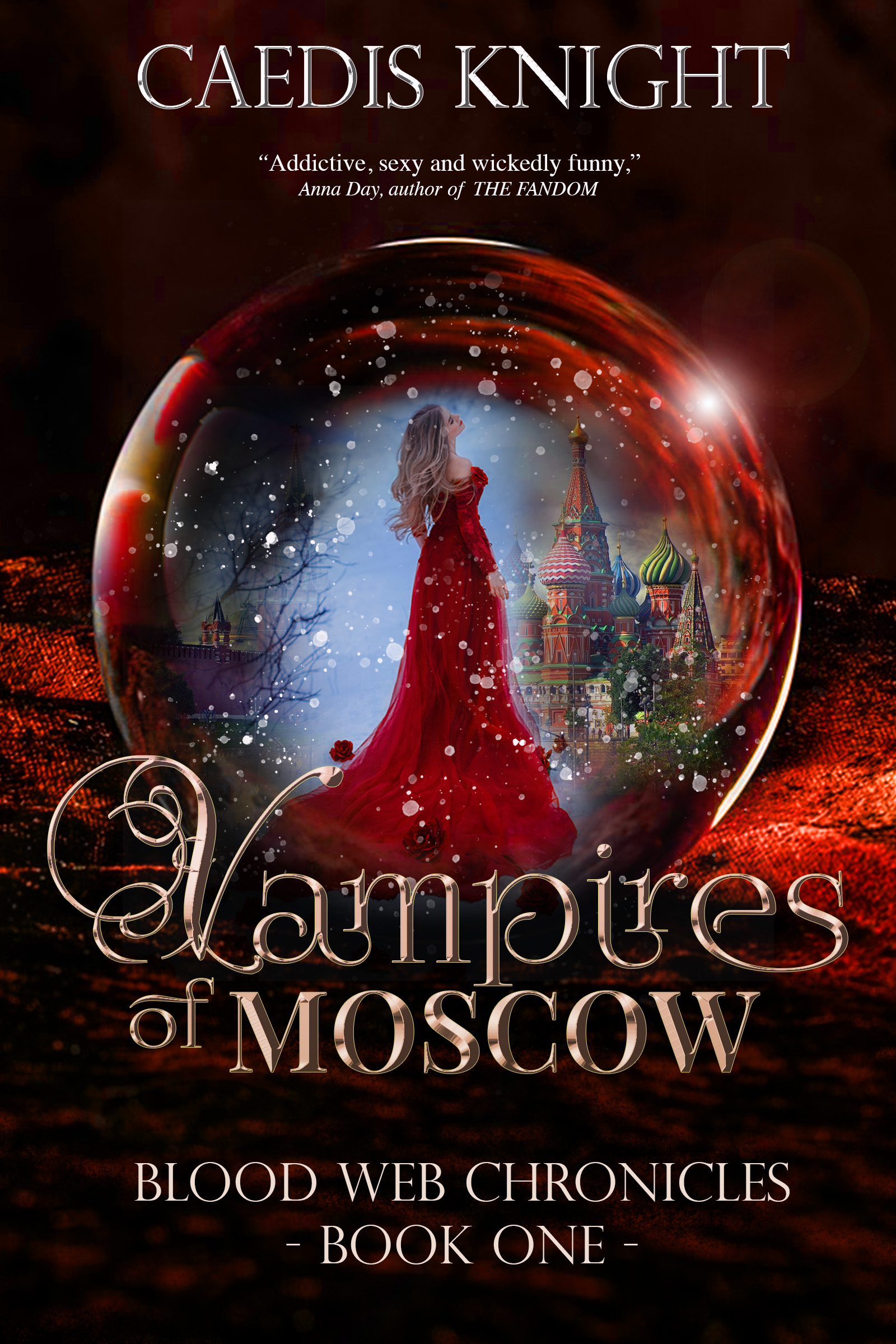 VAMPIRES OF MOSCOW
Book 1 of Blood Web Chronicles (October 2020)
In snowy Moscow drained corpses of illegal workers have begun to turn up, with hundreds more reported missing. Saskia de la Cruz, Verity Witch and investigative reported for The Blood Web Chronicle, is sent on assignment to investigate an oligarch Vampire crime ring that might be behind the deaths. She plans to get in out of the city's frozen grasp quickly … preferably with her neck intact.. but beautiful ballet dancer Konstantin Volkov and his wildcard brother Lukka complicate things.
The vampire brothers have their own reasons for solving the string of murders, reasons that conflict with Saskia's mission. Soon, Saskia finds herself enmeshed in the city's glittering web of crime, passion, and violence, where truths and lies are one and the same.
Order here