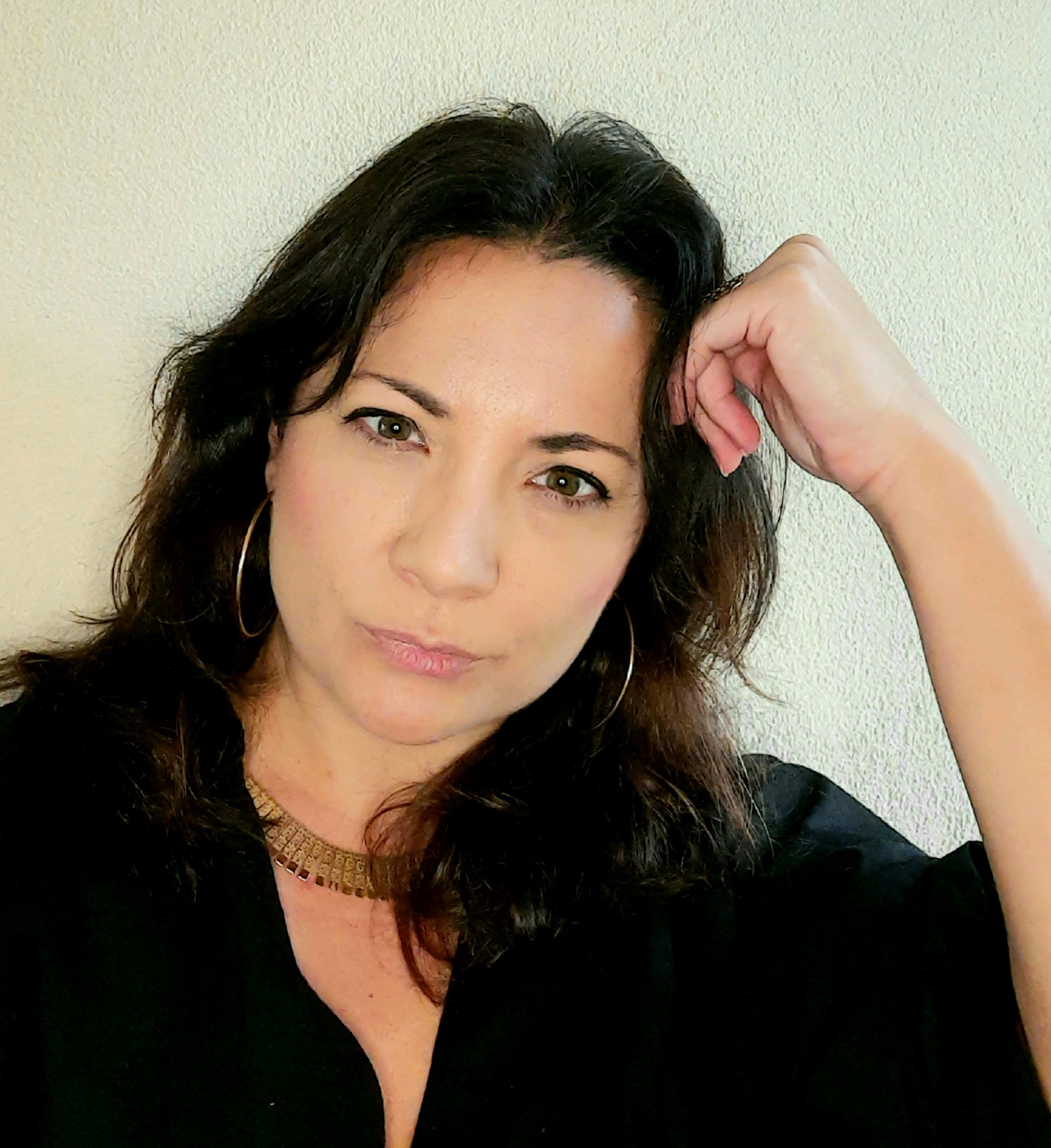 Hi, I'm Natali Juste Simmonds, and I write fantasy as N J Simmonds and co-write paranormal romance as Caedis Knight. In 2022 I signed with agent, Amanda Preston, and I'm working on my debut thriller, Good Girls Die Last.
Being an author is all I've ever wanted to be. At the age of 5 I used to sit with my dad while he drew me pictures and I'd write stories to go with them. Ever since, my tales have been filled with fantastical worlds, gritty urban settings, and complex girls and women going on big adventures.
Originally from North London with Spanish parentage, I've lived all over the world including Australia, Spain and the Netherlands. That's probably why my characters never keep still – and why London features so heavily in my work.
When I'm not writing, I'm Head of Community & Editorial Commissions at Jericho Writers. I also enjoy public speaking and guest lecturing as part of brand consultancy business. I've written articles for various publications and in 2015 I co-founded online magazine The Glass House Girls.
I live with my family in The Netherlands, where I spend my time apologizing that I still can't speak Dutch. But my heart will always remain in sunny Spain and my soul forever in those wondrous, grimy, magical streets of London.